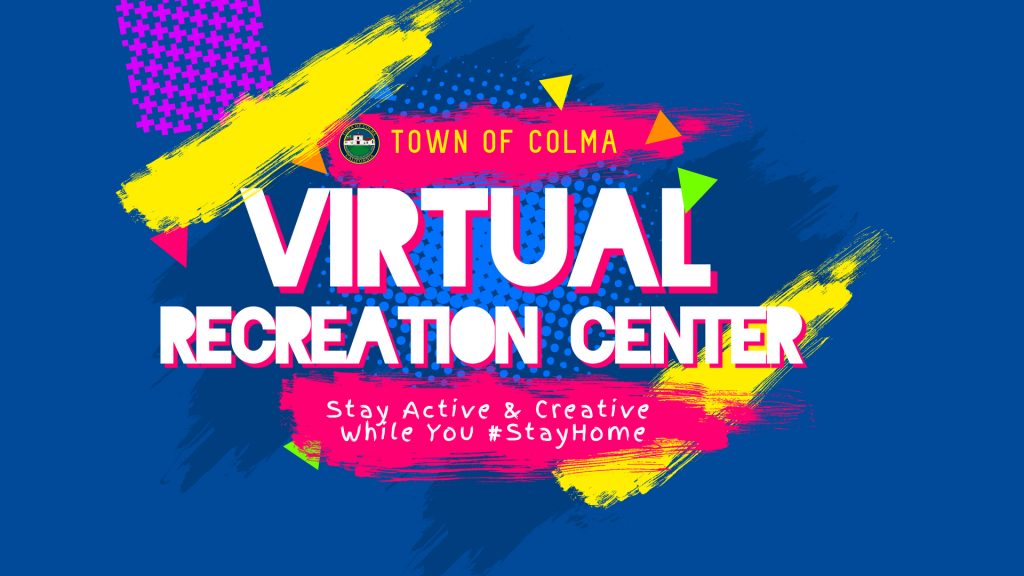 Welcome to the Town of Colma's Virtual Recreation Center! During this time of uncertainty, Colma Recreation Services wants you to know we are still here for you! We know many rely on us for family programming, fitness and fun! Even though our facilities are temporarily closed, we want to still be able to provide you resources to continue to enrich your lives. We've provided a list of activities and resources to keep you active and healthy while this passes and we #stayhome to protect everyone.
This page will be updated regularly with more activities and resources. You can also follow us on Facebook @colmarecreation or Instagram @colmarecreationservices for new updates.We want to see what kind of fun you are having! Tag us in your photos and use the hashtag #colmarecreation and we will feature you in our stories!
To share this page with your friends share the link bit.ly/ColmaVRC. If you have a great resource to share, please email us at recreation@colma.ca.gov.
*Please note that we do not endorse, collect payment on behalf of, or receive funds to advertise any of the third-party sites or services listed or references on this page.
(Updated January 31, 2022)