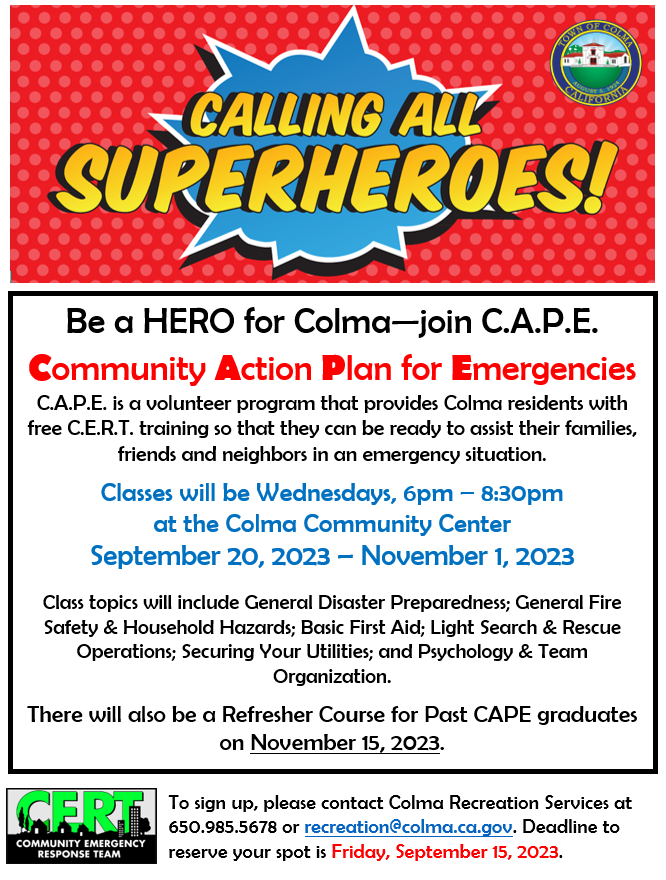 C.A.P.E. is a volunteer program that provides Colma Residents with the opportunity to train and assist the Colma Community in an emergency situation. Please note that this program is only open to Town residents.
The program was established in Fall 2018 and so far we have trained several dozen volunteers to assist in a natural disaster or major event, but are always looking for more people to get involved!
Please email City Clerk Caitlin Corley at ccorley@colma.ca.gov to receive more information about the C.A.P.E. program.  You may also call the Recreation Services Department at (650) 985-5678.