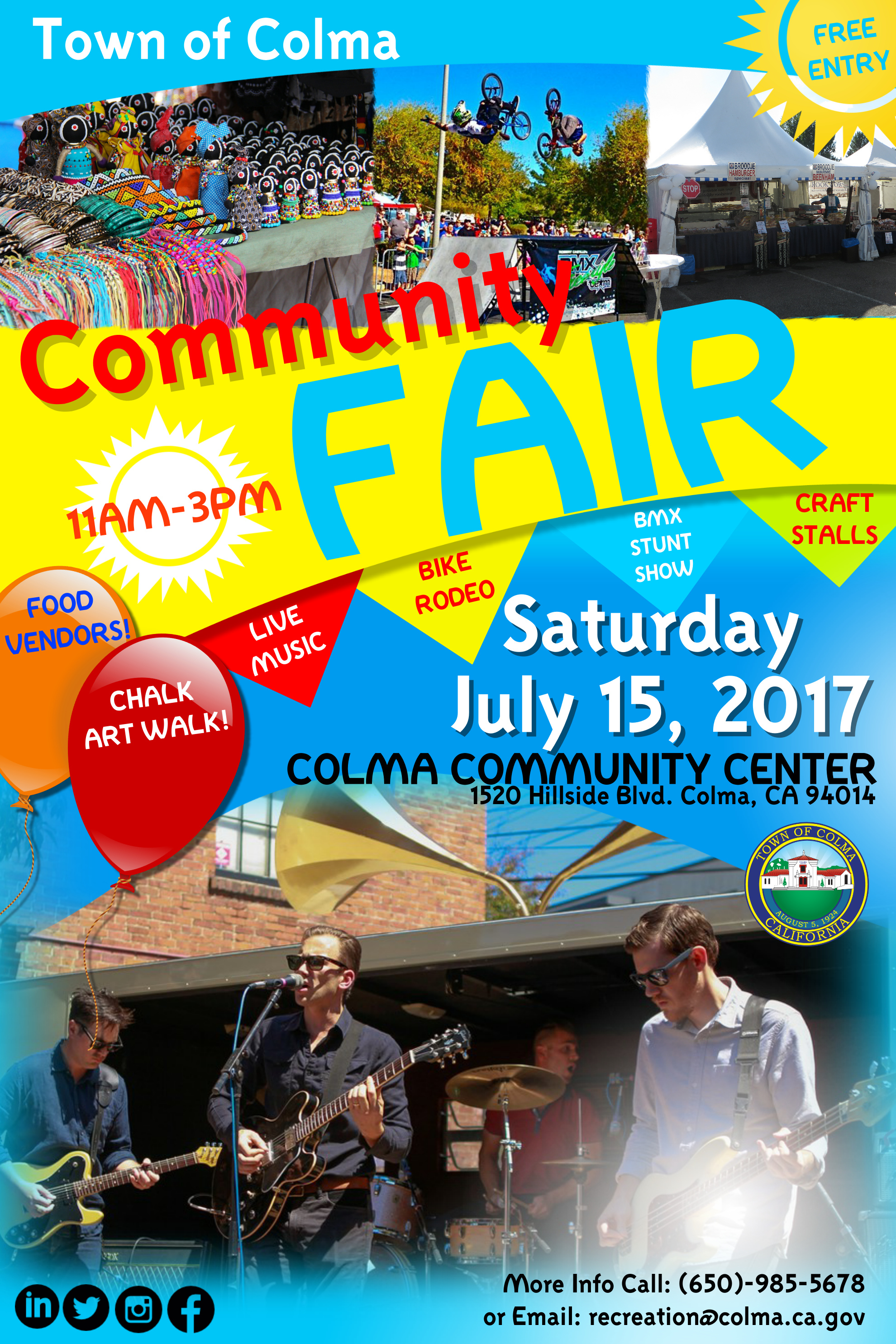 CALLING ALL VENDORS AND ARTISTS!
The Town of Colma presents its first annual Community Fair on July 15th, 2017 at the Colma Community Center 1520 Hillside Blvd., Colma, CA 94014 from 11am to 3pm. While visiting, guests will enjoy food, arts and crafts, chalk art, stunt shows, bike rodeo, and free fitness workshops. Booth Vendors & Artists will play an important role at our street fair by providing goods, visual arts, and services for our attendees. Each vendor booth space is a 10-feet by 18-feet and available for individuals, businesses or organizations for commercial or informational purposes. Artist spaces are 7-feet by 7-feet. Vendor Booths and artist spaces must be reserved in advance in order to accommodate specific needs and requests.
Town of Colma is now accepting artists and vendor applications from merchandise vendors, non-profit organizations and individuals wishing to participate in the fair. If you are a vendor or artist interested in participating, complete the Vendor Application or Artist Application.
For more information please contact us recreation@colma.ca.gov or 650-985-5678.