Colma Community Fair 2019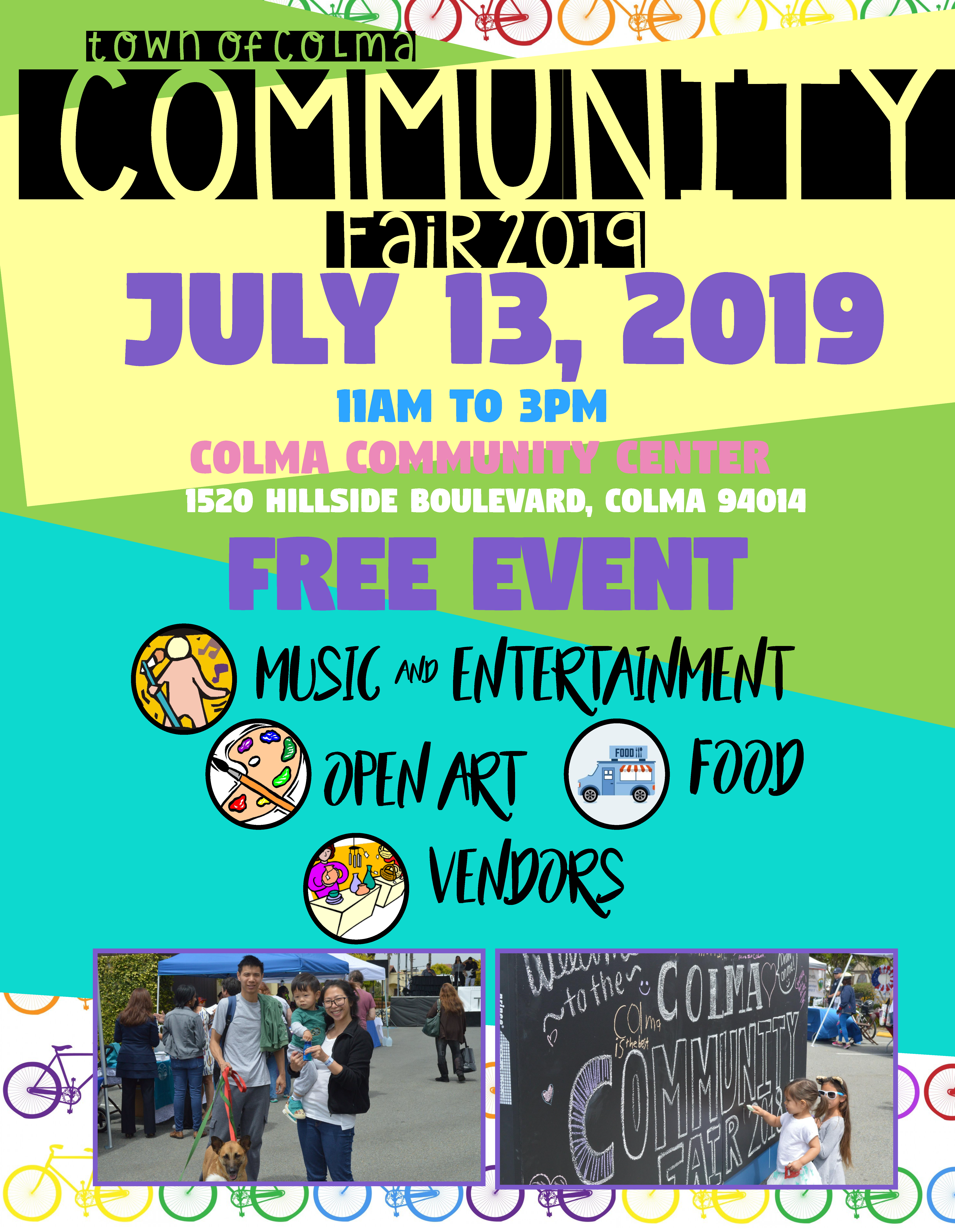 Join us for our 3rd annual Colma Community Fair! Enjoy music, arts & crafts and food. We will host craft vendors, local businesses, food vendors and have activities for all! Call us at 650-985-5678 for more information!
Vendors interested in hosting a booth at the fair should apply immediately, as space is first-come, first-served and very limited. To apply, complete the registration form online (preferred) or submit a paper application to:
Community Fair Committee
1520 Hillside Blvd.
Colma, CA 94014
For vendor questions please contact Liz Tapia at liz.tapia@colma.ca.gov or call 650-985-5691.