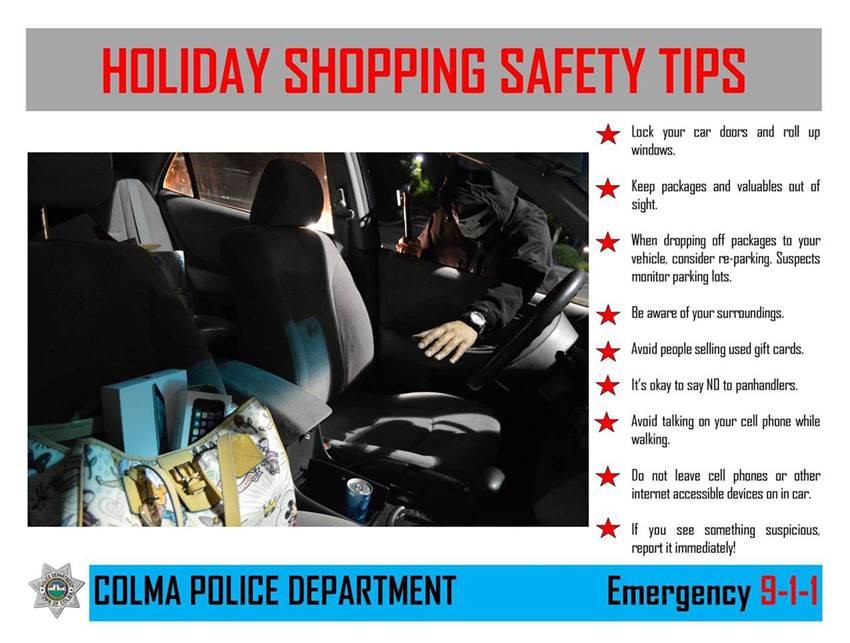 The holidays are upon us and that means more people will converge to our local stores and  shopping centers. Unfortunately, criminals take advantage of this time of year as well. On behalf of the Colma Police Department we would like to provide you with holiday shopping tips and vehicle burglary prevention tips:
Secure your vehicle while shopping.
If you must shop at night, go with a friend or family member.
Park in well lit areas.
Beware of people selling items, such as gift cards or asking for assistance involving large sums of money.  If it's too good to be true, it probably is.
Remove all valuables from your vehicle (i.e. laptop computers, electronics, etc.)
Do not leave any items in plain view that could be identified as potentially valuable.
If you have to leave packages in your vehicle secure them in your trunk.
Do not leave spare keys in the vehicle.
Promptly report any suspicious activity.
Have a safe holiday season.