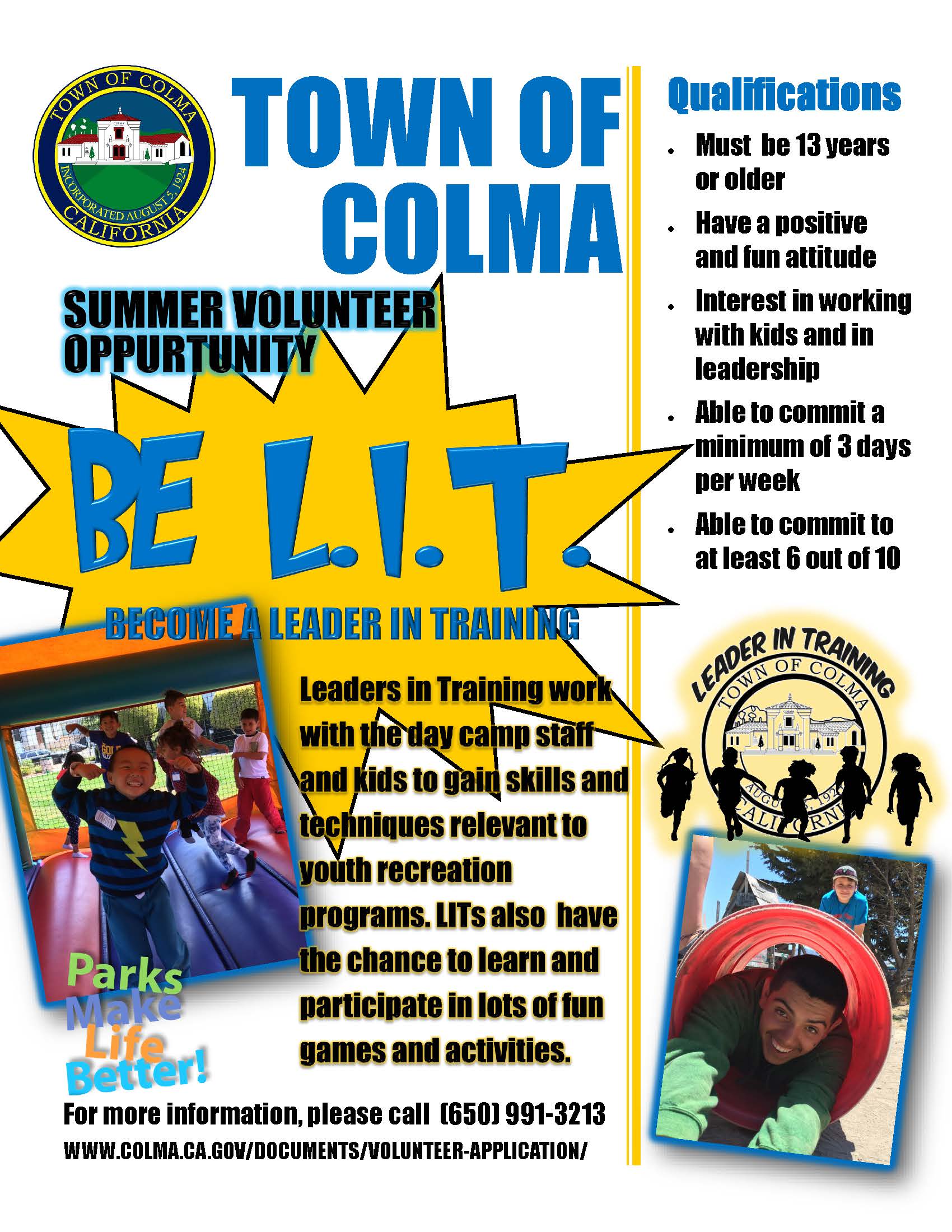 Leaders in Training (Ages 13—17 years of age)
Become a Leader in Training (LIT) and learn valuable skills while assisting Recreation staff in our summer day camp.  Colma teens who are interested in volunteering for the sumer day camp should contact Liz Tapia at 650-985-5691 or liz.tapia@colma.ca.gov for a volunteer application.
Applications are due by May 1, 2018. LIT's are required to commit to working at least 3 days per week and 6 out of 10 weeks of summer day camp. Applicants will be interviewed and offered volunteer opportunities as needed.  Interviews are tentatively set for May 11, 2018. A mandatory LIT orientation is tentatively scheduled for May 25th, 2018. New LIT's must attend orientation in order to begin volunteer assignments.