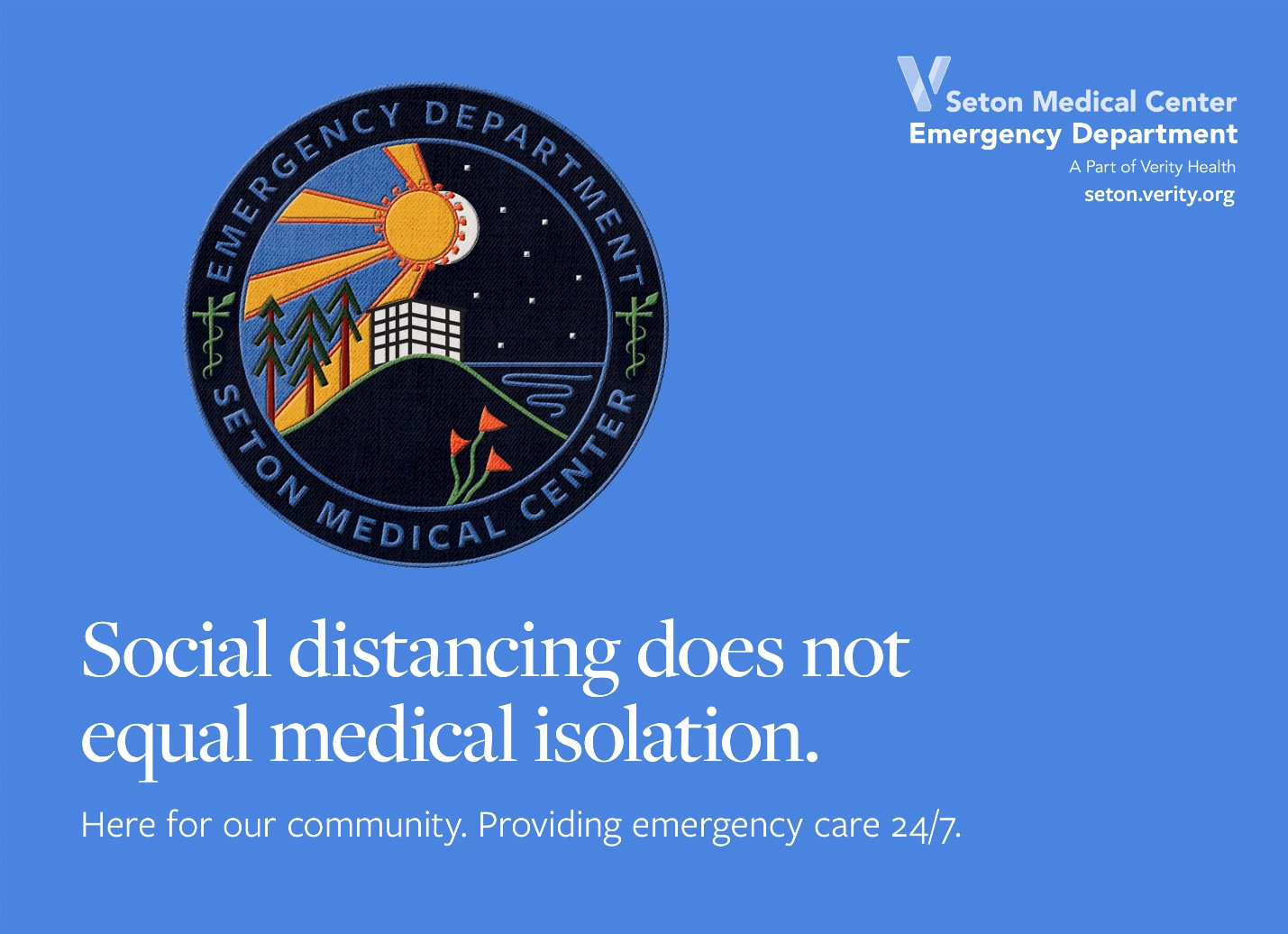 Social Distancing Does Not Mean Medical Isolation
At Seton Medical Center, our emergency department is open and ready to provide care
We've taken steps to ensure your safety when you visit our emergency department:
Mandatory Masking – All patients and visitors must be masked.
Patient Safety – Anyone with COVID-19 symptoms is isolated from waiting areas, patient rooms, entrances and any space that the general population uses. At peak times with patient visits, we use a surge tent.
Cleaning – Our teams are providing extra cleaning and disinfecting in all spaces.
Employee and Physician Screening – We've instituted mandatory temperature screenings before each shift.
For more information: https://seton.verity.org/SMC/emergency.php
If you or someone you know is experiencing an emergency such as a heart attack or stroke, it's essential to seek care immediately by calling 911 or going to the nearest emergency room.