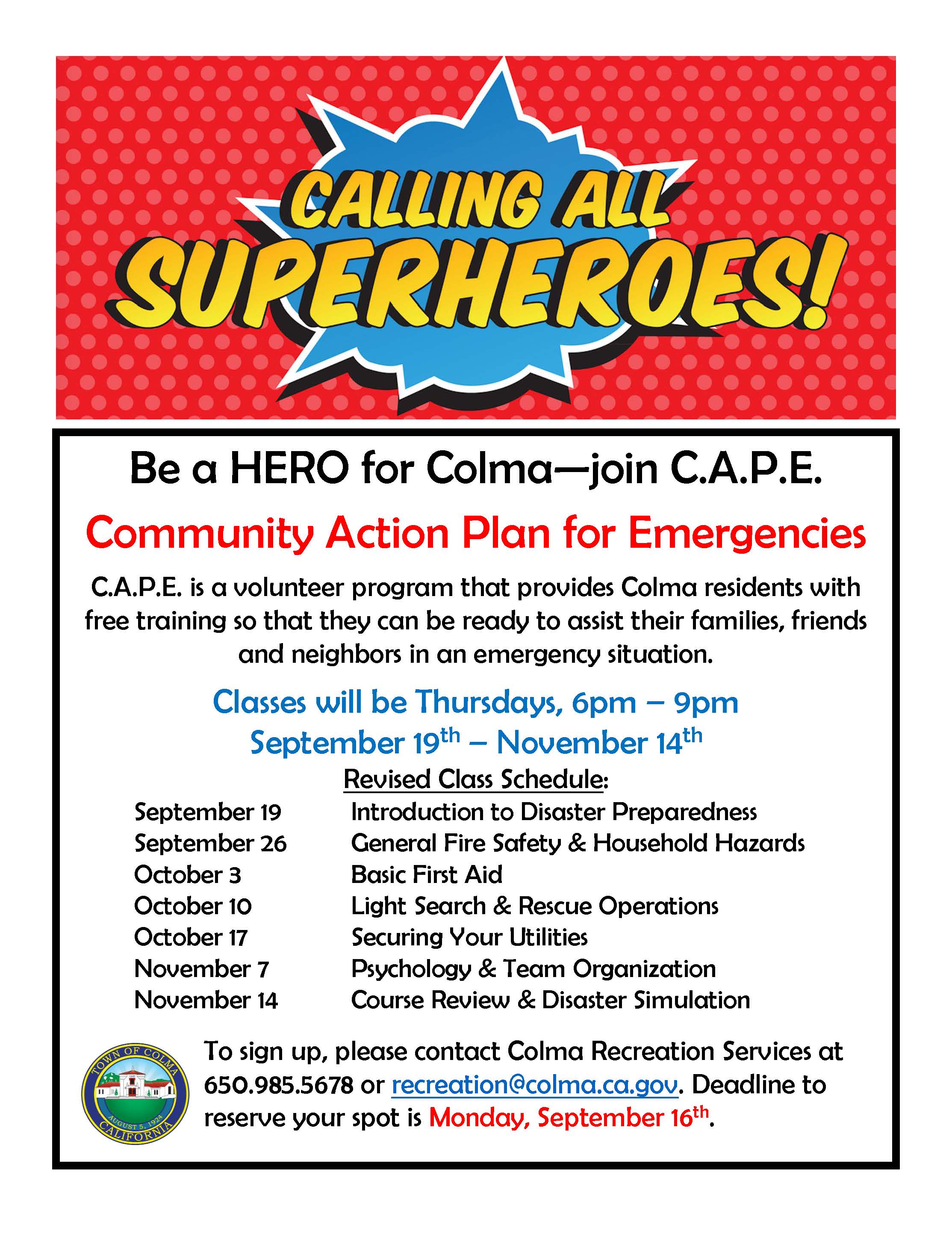 Be a HERO for Colma—join C.A.P.E.
Community Action Plan for Emergencies
C.A.P.E. is a volunteer program that provides Colma residents with free training so that they can be ready to assist their families, friends and neighbors in an emergency situation.
Classes will be Thursdays, 6pm – 9pm
September 19th – November 14th
Revised Class Schedule:
September 19         Introduction to Disaster Preparedness
September 26         General Fire Safety & Household Hazards
October 3               Basic First Aid
October 10                 Light Search & Rescue Operations
October 17              Securing Your Utilities
November 7            Psychology & Team Organization
November 14           Course Review & Disaster Simulation
To sign up, please contact Colma Recreation Services at 650.985.5678 or recreation@colma.ca.gov.