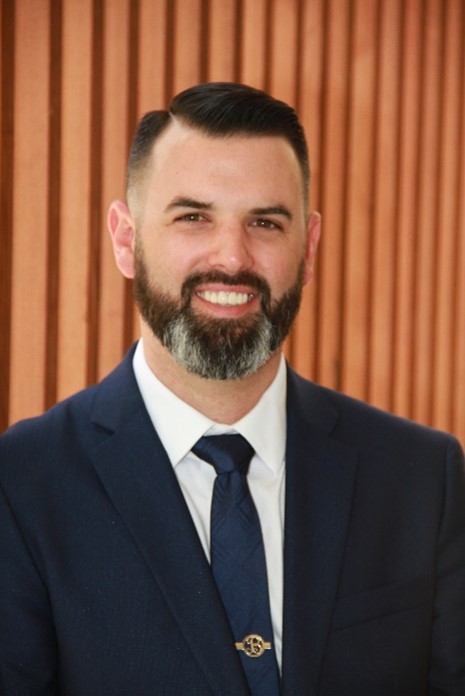 The Colma City Council is pleased to announce the selection of Daniel Barros as City Manager. Mr. Barros was appointed City Manager during the July 26, 2023 Council meeting by unanimous vote. His first day at Town Hall will be August 22, 2023.
"We are extremely excited to welcome Mr. Barros to the Colma family," Mayor Joanne F. del Rosario said. "His government experience and lifelong dedication to public service in San Mateo County makes him a great addition to the Town of Colma. We are looking forward to working with him to continue building a bright future for Colma."
Mr. Barros has over 17 years of experience working for municipal government agencies in San Mateo County, including the City of San Bruno, City of Half Moon Bay, and the City of Redwood City. Prior to his appointment, Mr. Barros served as the Public Works Superintendent in Redwood City, where he supervised over 30 employees and oversaw a budget of $10 million. He holds a Master's degree in Business Administration from Golden Gate University.
"I'm very excited to get started in Colma and am grateful for the City Council's confidence in my ability to serve as City Manager," Mr. Barros said. "I'm inheriting a very well-run organization with a great City Council and a wonderful staff. This is such a special community and I consider it an honor to be selected to serve as its next City Manager. I look forward to working with the Town's residents and businesses, and supporting the City Council in achieving its vision for the future."
Mr. Barros replaces City Manager Brian Dossey, who is set to retire on August 18, 2023.
For questions, please contact Colma Town Hall at (650) 997-8300.