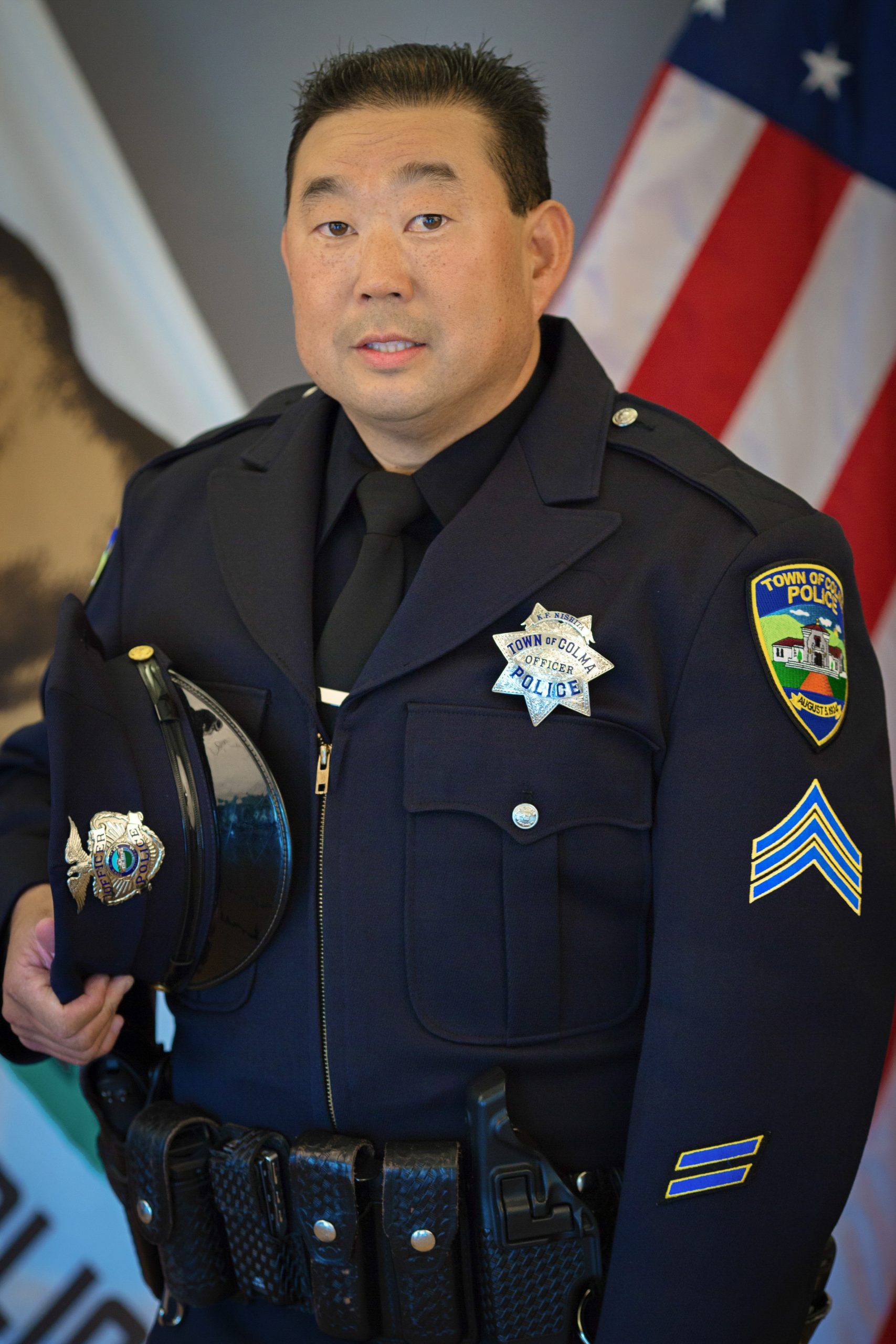 MEDIA INFORMATION – PRESS RELEASE
Today's Date: 11/27/21
Authored By: Sergeant Dawn Marchetti #C16                      Authorized By: Chief John Munsey #C55
Passing of Retired Colma Police Sergeant Kevin Nishita, Oakland Homicide Victim
Colma, CA – It is with great sadness that we announce the passing of retired Colma Police Sergeant Kevin Nishita.
On 11/24/21, Kevin was providing security as an armed guard for a media crew working on a story in Oakland. At approximately 12:30pm, the media crew was confronted by armed suspects and Kevin was struck by gunfire. He was rushed to a local hospital for medical attention and, despite the hospital staff's best efforts, succumbed to his injuries this morning.
Kevin came to the Colma Police Department in February 2012, after working with both the San Jose and Hayward Police Departments. He served in Colma until his retirement in 2018. During his six years with our department, Kevin served as a Detective, Field Training Officer, Officer in Charge, and was promoted to Sergeant in 2015. In addition to his police service, Kevin was a very active member of the Colma community, both on and off duty.
Kevin was the recipient of numerous awards and commendations, including the 2018 Chief's Award, which is given annually to an employee who "embodies a high moral character and demonstrates exemplary performance in all areas of police work, sworn and non-sworn alike, and more importantly, demonstrates our core values and strives to help the community in which he or she serves. This employee gives more of him or herself than asked, and often makes sacrifices to benefit the greater good, without expectation of acknowledgment."
Kevin was a son, a husband, father, a grandfather, a co-worker, and a friend. He will be dearly missed.
The Oakland Police Department is investigating this incident now as a homicide. Anyone with information is asked to contact Oakland PD Homicide Section at (510) 238-3821 or Crime Stoppers at (510) 777-8572. You can remain anonymous.
Crime Stoppers of Oakland, and the Oakland Police Department, are offering a reward of up to $27,500 leading to the arrest of the individual or individuals involved in this crime.
###