Clinic at SFO – Long Term Parking Garage 2/17 & 2/19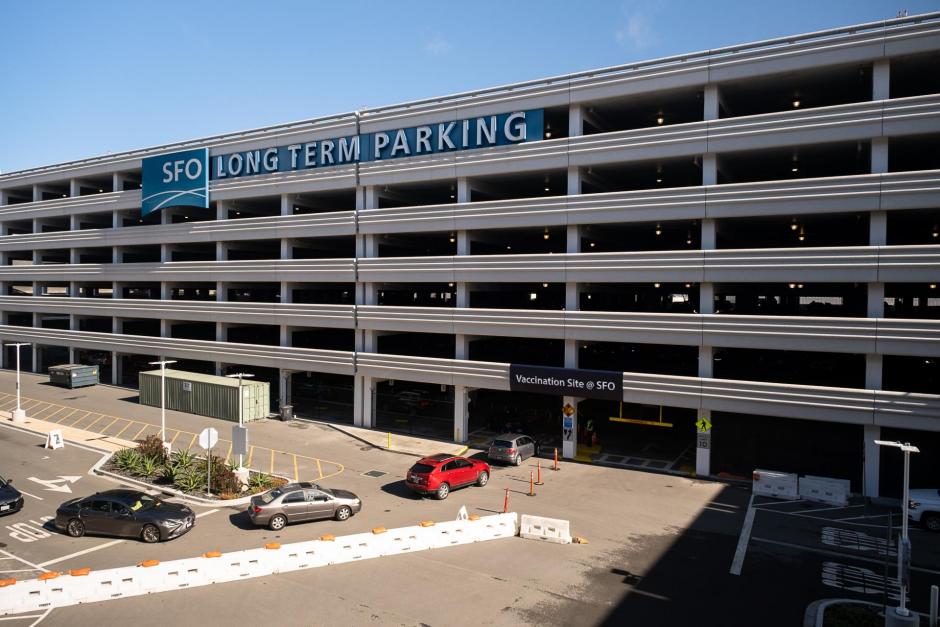 San Mateo County is offering a drive-through first-dose vaccination opportunity for eligible members of our community who are San Mateo County residents aged 65 and older.
The vaccine is free and available to any San Mateo County resident aged 65 or older, regardless of health care provider or insurance coverage.
Residents must register in advance and bring a photo ID showing date of birth. No walk-up or on-site registration is available, and persons not meeting the eligibility criteria will have their appointments canceled and be turned away.
We know information about the vaccine, including where and when it is available, is changing rapidly. If you cannot attend this event, more opportunities will be available in the future.
Location: San Francisco International Airport (SFO) – Long Term Parking Garage (806 S Airport Boulevard, San Francisco)
Times: Wednesday, Feb 17th from 9:30 AM – 4:00 PM & Friday, Feb 19th from 9:00 AM – 12:00 PM
Register here: https://crbn.app.link/e/covid-vax-sf-airport-first-dose
Phone Support: (650) 263-1867 (wait times may be long)
Email Support: vaccine-sm-support@carbonhealth.com