Breakfast with Santa to-go
9:00am - 11:00am
Colma Community Center
1520 Hillside Blvd, Colma, California 94014
---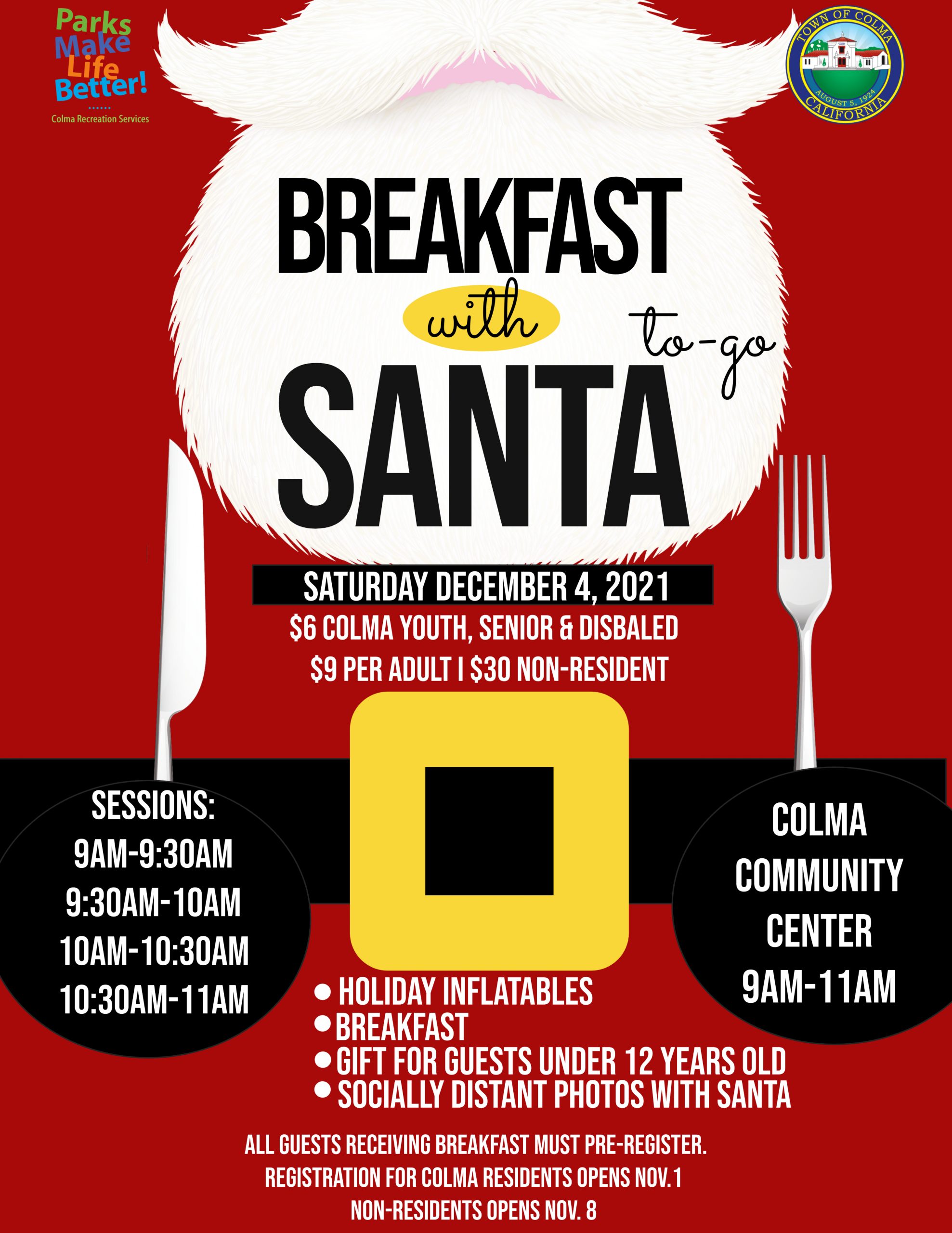 Come join Santa for breakfast and receive an early holiday gift. Each child and adult will receive breakfast and all children will receive a photo for your annual holiday card and a special gift from Santa. All participants who plan to attend must sign up by November 24, 2021. For more information, please call us at 650-985-5678.
SESSIONS:
Session 1 – 9:00am to 9:30am
Session 2 – 9:30am to 10:00am
Session 3 – 10:00am to 10:30am
Session 4 – 10:30am to 11:00am
ALL AGES
FEES
Residents: $9 adults
$6 youth, senior & disabled
Non-Residents: $30
All guests receiving breakfast must pre-register. Registration opens November 1st for Colma Residents and November 8th for Non-Residents.