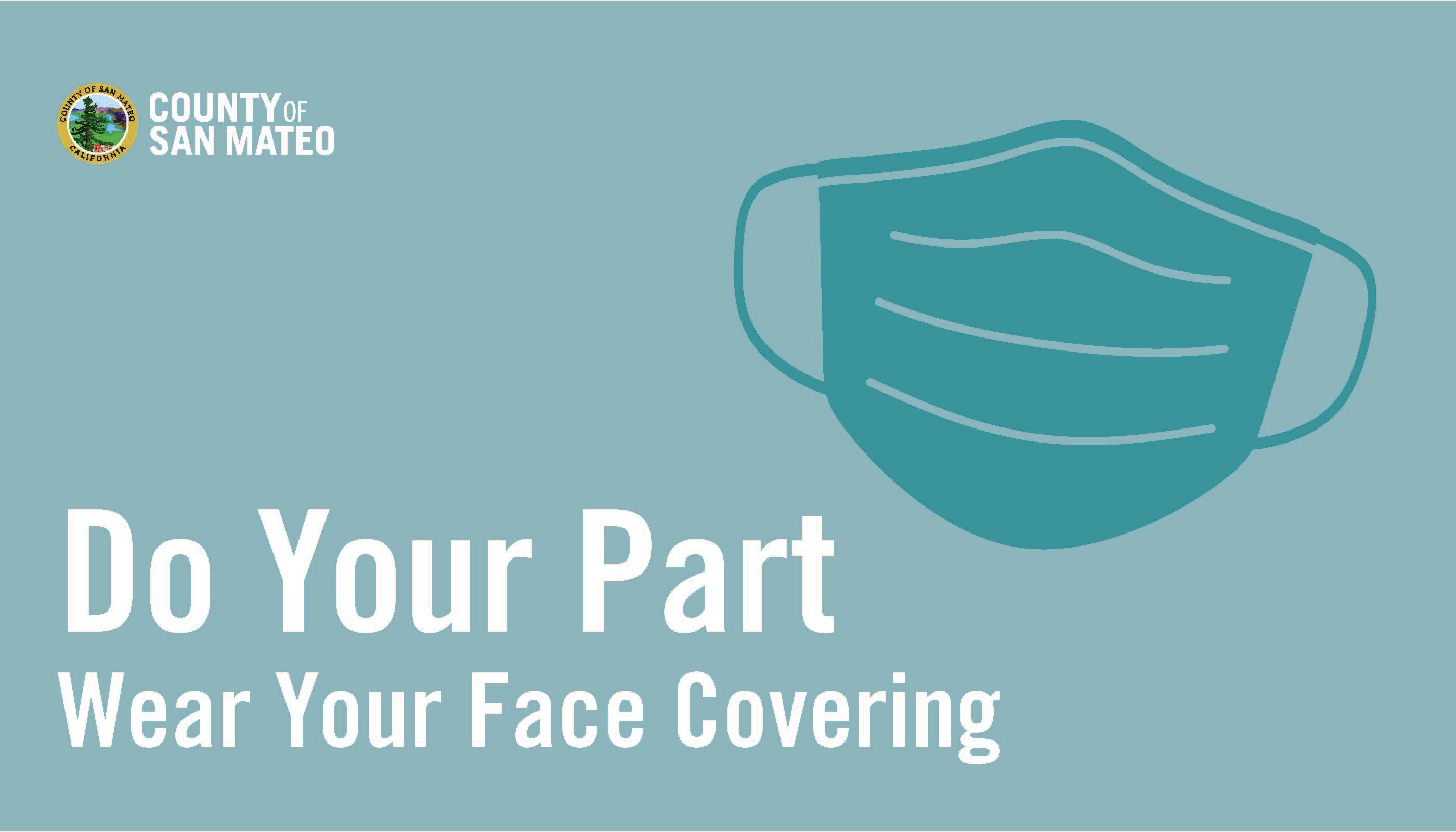 Colma Community,
Let me begin by wishing that everyone has remained safe and healthy over the past few months and continues to do so as we make our way through this pandemic.  Never did I think back in March that we would still be in the middle of this outbreak, with businesses continuing to be closed and the reality of remote learning as we begin the school year.  In fact, earlier this week the County adopted a new law in an effort to slow the spread of Covid-19.
On Tuesday, August 4, 2020 the San Mateo County Board of Supervisors adopted an ordinance invoking penalties for violations to the Covid-19 Health Orders including wearing a face covering. Please keep in mind it is not our intention to write citations to those who violate the Health Orders but to first educate in hopes of compliance.
However, individuals who repeatedly violate health orders, including refusing to wear a face covering in San Mateo County, and commercial entities who allow these violations to take place, will risk incurring fines for penalties effective immediately.
The adopted penalty structure draws distinctions between individuals and non-commercial entities, and commercial entities where violations jeopardize the health of both employees and customers. Individuals can receive a $100 fine for the first violation, $200 for the second and $500 for additional violations with the same year. Commercial entities risk a minimum fine of $250 and a maximum of $3,000 per violation depending on the gravity of the health risk, prior warnings and any good faith efforts to comply. Enforcement officers must personally observe an individual's violation but can also receive a credible report for a business.
Enforcement officers – individuals designated by the County or cities, including those with public health or code enforcement responsibilities – can issue the citations, unlike misdemeanors, which can only be enforced by law enforcement. Any cited individual or entity can dispute the violation and fine.
Please read the full Board of Supervisors memo and ordinance: https://bit.ly/3fqAX43
Once again, we hope we are successful through education and compliance, and it is not our intention to write multiple citations, however if needed the Town will cite repeated violators.
Please be safe everyone and remember to wear your mask.
Sincerely,
John Irish Goodwin