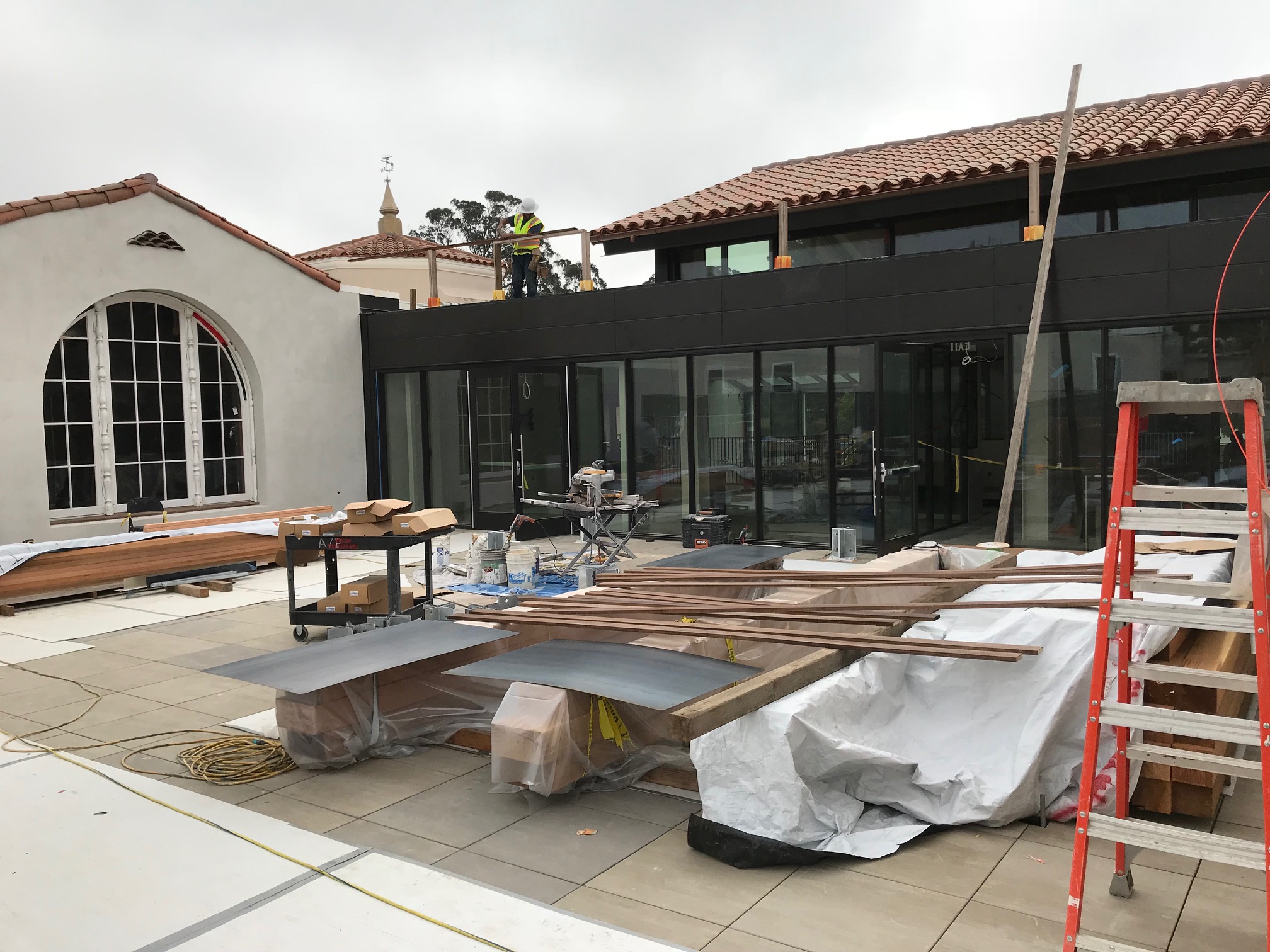 CITY MANAGER'S UPDATE
Brian Dossey, City Manager
Join us Saturday, September 8 at Sterling Park from 11 a.m. to 3 p.m. for the annual Colma Town picnic! This year's theme is Disney "The Happiest Town on Earth" – so make your way to the park with your family and neighbors. Festivities for this year include an incredible Disney themed lunch buffet, great activities for kids, live music, and – as always – the ever-popular bingo! There is no cost for this annual community event, so pack up the kids and stop by for some Town Picnic fun! Remember that Colma identification cards must be current for admittance into the picnic.
September also sees the City Council recognizing our local honor roll students. Make sure to attend the Council meeting on September 12 for this special event.
Lastly, we are anticipating the completion of Phase I of the New Colma Town Hall this month.  Please join us in celebrating our resident "Sneak Peek" open house event on Wednesday, September 26th at 5:30 pm.  The City Council and staff will be available to lead tours through the new facility as well as answer questions about the project.  The first 50 adults over 21 years of age will receive a commemorative champagne flute.   Please call 650-997-8300 for more information.  We hope to see you there!
MAKE YOUR VOICE HEARD! REGISTER TO VOTE!
Caitlin Corley, City Clerk
On Tuesday, November 6, 2018 millions of Americans will be headed to the polls to make their voices heard. Make sure you are one of them!
Registering to vote is easier than ever! You can register online at http://registertovote.ca.gov/ or by filling out a paper application, which can be picked up at Colma Town Hall. If you're not sure if you are registered to vote, you can check your registration status at the San Mateo County Registration & Elections Division's website https://www.smcacre.org/ or by calling their office at (650) 312-5222. Remember, the last day to register to vote is October 22, 2018.  But if you miss the deadline, don't worry! You can still cast a conditional ballot at your polling place.
San Mateo County recently passed the Voter's Choice Act, which means that now ALL registered voters will be mailed a Vote by Mail ballot beginning 29 days prior to Election Day, regardless of whether you have signed up as a Vote by Mail voter or not. In addition to mailing back a completed ballot, voters can also go to ANY Vote Center throughout San Mateo County. You can also drop off your ballot at ANY Vote Center, Ballot Drop-off Location or any participating City/Town Hall in the county.
Colma residents may still vote in person here in Town at the Colma Police Department, Emergency Operations Center, 1199 El Camino Real. The polls will be open from 9am to 6pm on November 2- November 5, 2018, and from 7am to 8pm on Election Day, November 6, 2018.
Your vote is your voice as an American citizen. It's your opportunity to be heard, to hold elected officials accountable for their decisions and to have a say in important issues that affect your community. Register to vote today!
View the rest of the September edition here: LiveWire