Flows To Bay, in partnership with Rain Water Solutions, has once again launched a limited-time rain barrel program. With this program, San Mateo County residents and businesses can purchase up to two high-quality, 50-gallon rain barrels for $80 each plus tax ($130 retail value).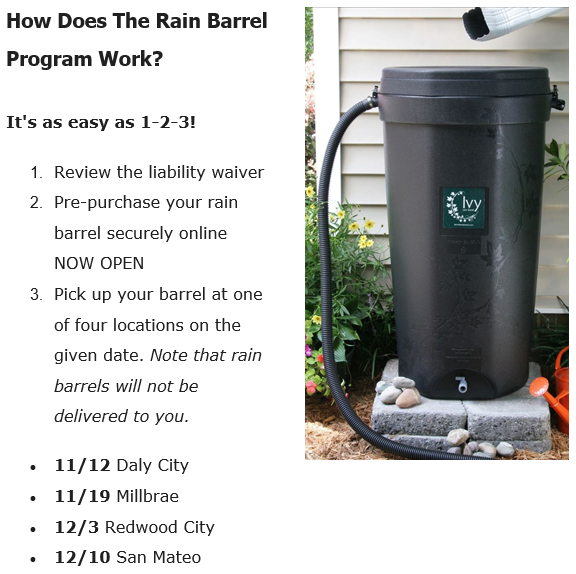 Ordering online, NOW OPEN at
https://www.flowstobay.org/bulk-rain-barrel-program/
Important Note:  All rain barrels MUST be picked up on the date and location selected during purchase. There will NOT be an alternative pick-up date, time, or location. The rain barrel will NOT be shipped to you.
Pick at one of four locations on the given date. Note that rain barrels will not be delivered to you.
11/12 Daly City
11/19 Millbrae
12/3 Redwood City
12/10 San Mateo
Qualifying applicants may apply for an additional countywide rebate, which can cover up to 100% of the per-barrel price (pre-tax). You can find out how much of a rebate you qualify for here.