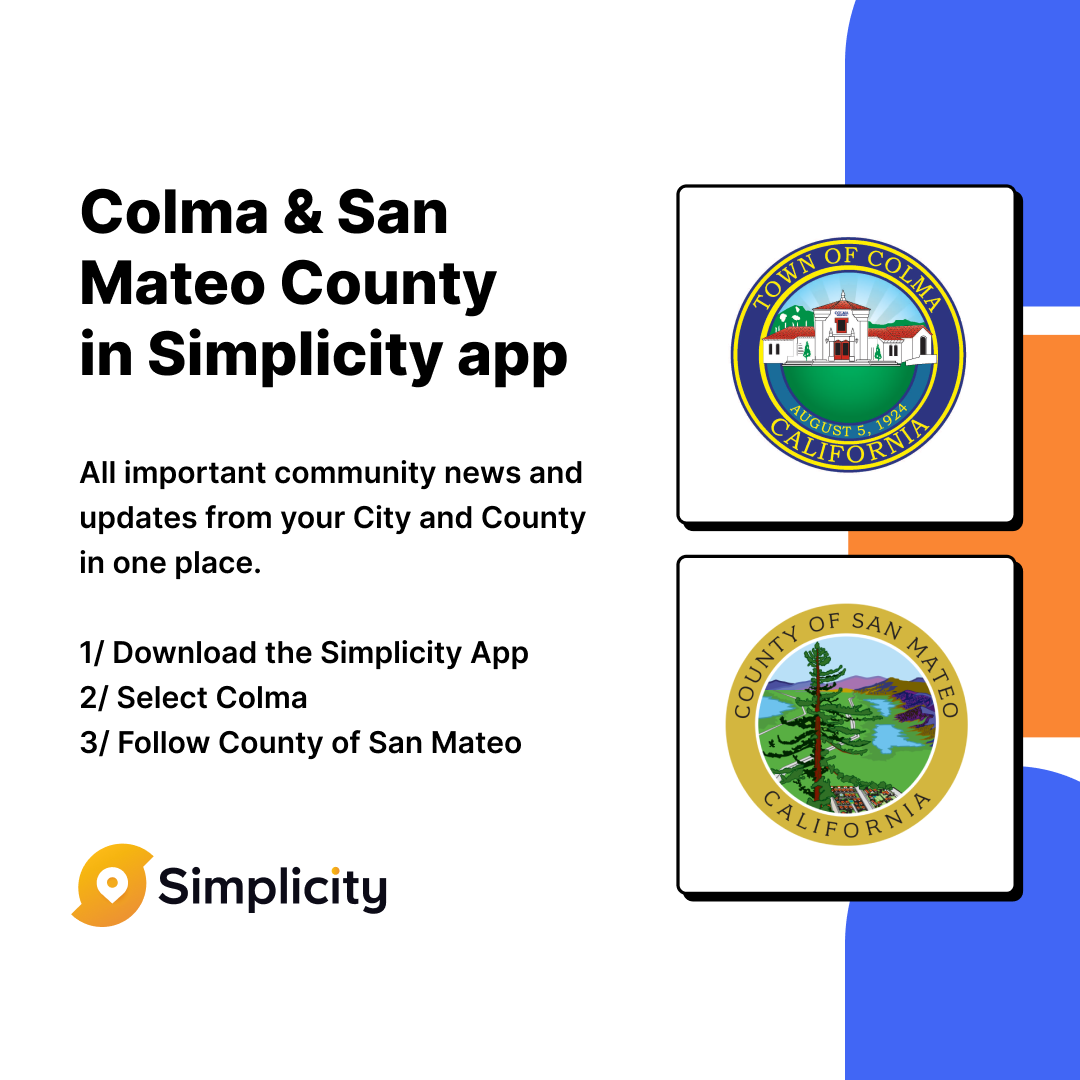 San Mateo County is now on the Simplicity app!
The Simplicity mobile app will help you to stay informed and connected with the Town of Colma, and now the County of San Mateo, by having all official community updates easily accessible in one place. For instance, you'll find out straight away if trash collection has been rescheduled, which streets you can't park on because of street cleaning, and many more useful updates.
Download the Simplicity app now by following the link: https://simplicity.app.link/colma
Feel free to share it with your friends, family, and neighbors!