Maintenance and cleaning of the paving stones in the Colma Sterling Park residential district are performed on a regular basis.  To facilitate this activity, parking restrictions are enforced on cleaning days. Please refer to the calendars below to see when and where parking restrictions may affect residents.
El Camino Real cleaning is scheduled between 6 am - 8 am.
Every second and fourth Tuesday for the odd addresses.
Every second and fourth Thursday for the even addresses.

B Street - C Street - Clark Ave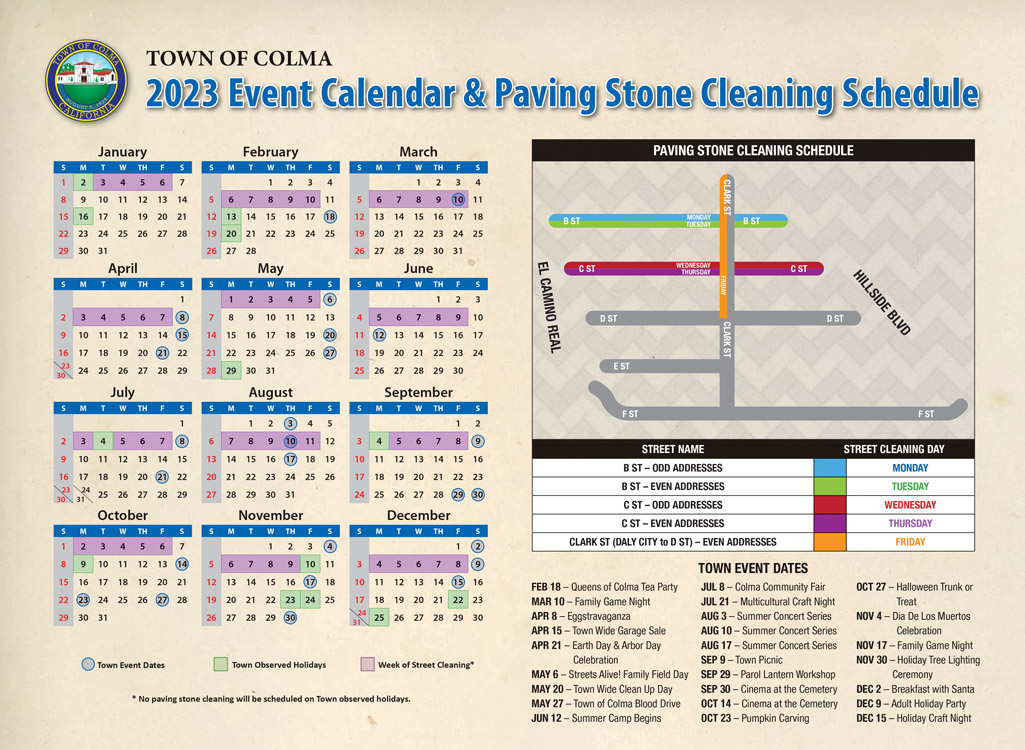 E Street - F Street