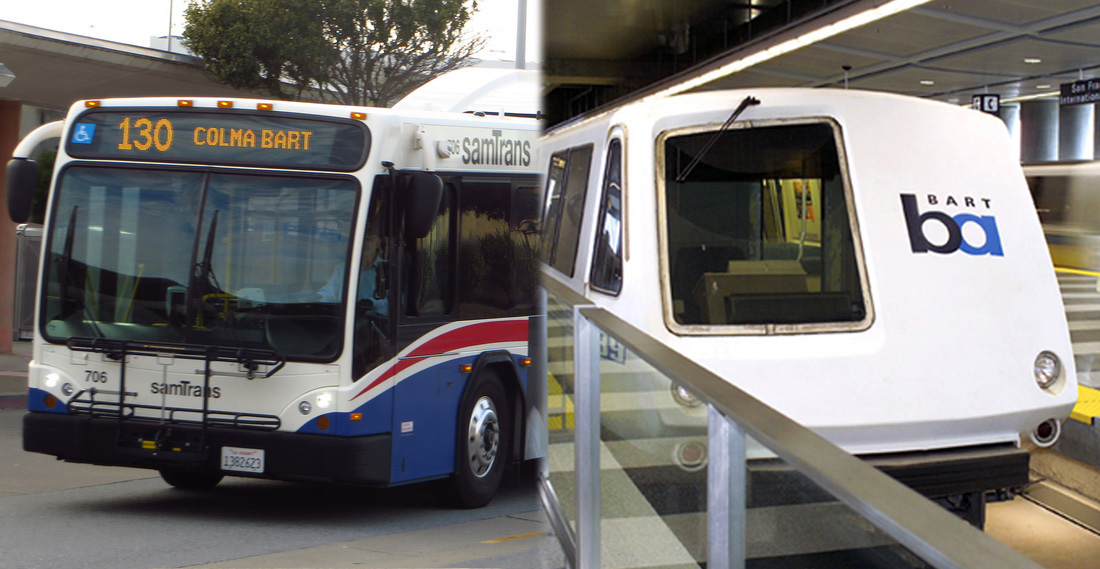 Access to Colma via Public Transportation is easy.  You can hop on BART and exit at the Colma BART
Station which is on the north end of Colma or exit at the South San Francisco BART Station for access to the southern end of Colma.  Both stations provide access to Sam Trans which provides access to to local businesses, shops and services along El Camino Real and Junipero Serra Blvd.
Please visit BART for train schedules, fares, maps, and routes.
Please visit Sam Trans for bus schedules, fares, maps and routes.
Senior Transportation Services
If you are 70 years or older and a resident of Daly City, Colma, Brisbane, South San Francisco, San Bruno, Millbrae, Burlingame, Hillsborough, Half Moon Bay, Montara, Moss Beach or El Granada, you may be eligible for affordable transportation services. For more information, contact the program coordinator at 650-403-4300 ext. 4329 or visit Got Wheels to download the application.
For  Safety Tips on how to ride Public Transportation, please select the icon below.