The Town of Colma has been recognized by the Environmental Protection Agency (EPA) for efforts in reducing the negative health impacts of greenhouse gas emissions through our use of clean energy sources.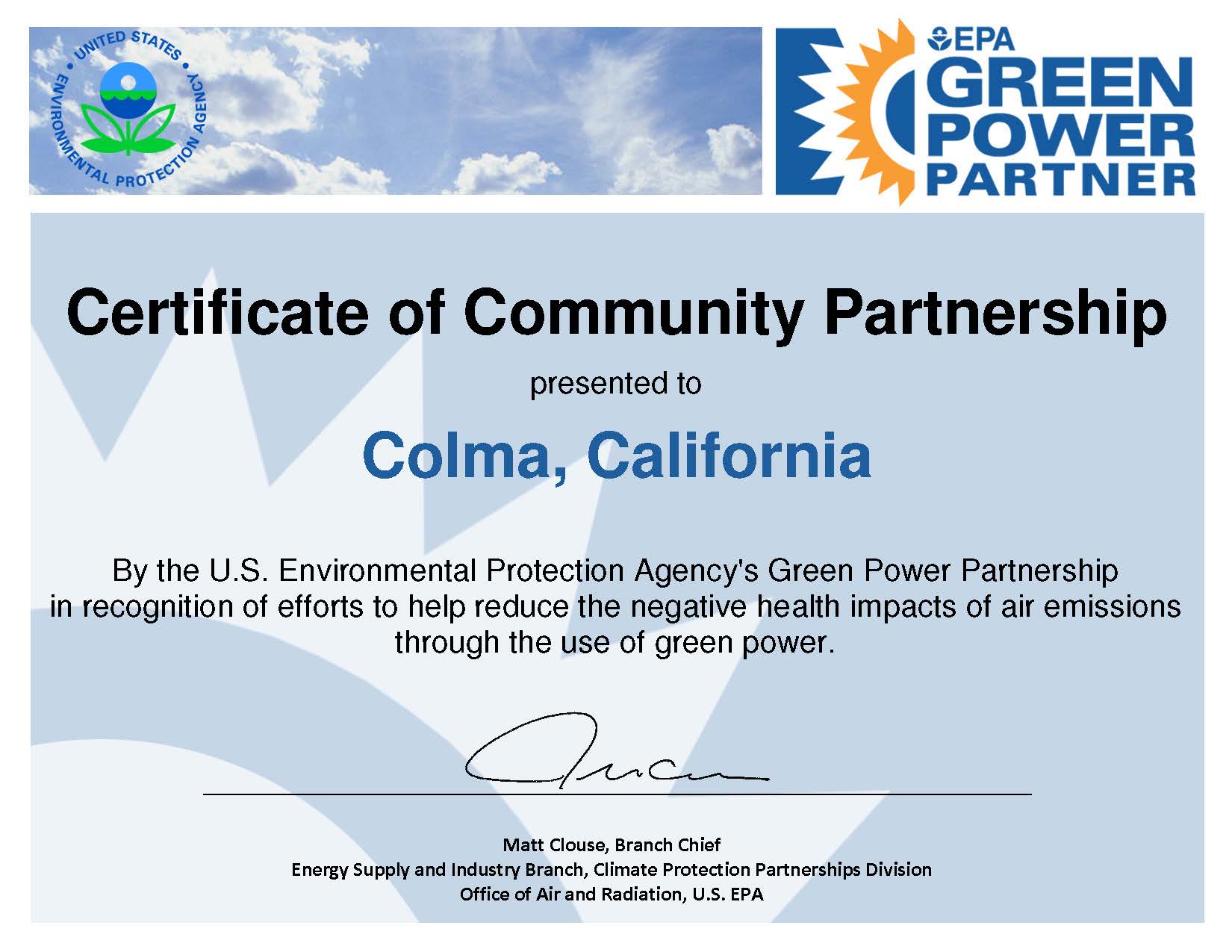 Colma is one of 20 jurisdictions that are members of the Peninsula Clean Energy (PCE), a local energy choice initiative which provides clean energy alternatives that reduce GHG emissions and can lower energy costs. PCE procures and manages the clean energy sources which are currently wind, solar and hydropower. Colma "opted up" to 100% renewable energy for its municipal buildings (up from 50% EcoPlus option). This program is known as the ECO100 program and helps Colma to meet 100% of its electricity needs from clean 100% carbon free renewable energy for municipal buildings.
Currently, 56.4% of the electricity that Colma uses is from clean energy sources per the EPA site at www.epa.gov/greenpower/green-power-communities.
"The switch to 100% clean energy sources for our municipal buildings supports the Town's commitment to sustainability and the Town of Colma is proud to be part of the solution to climate change." said Kathleen Gallagher, Sustainability Manager) for the Town of Colma.
See more information about Colma's clean energy option at: www.colma.ca.gov/eco-100/