TO: All Food Facilities in the Town of Colma
COLMA'S NEW REQUIRMENTS: SINGLE-USE PLASTIC FOODWARE NO LONGER ALLOWED & REQUIRES TRANSITION TO COMPOSTABLE FOODWARE
Dear Restaurant/ Food Facility Owner or Manager,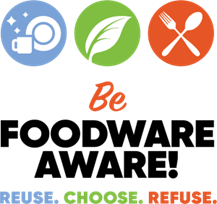 Colma's new ordinance affects all food facilities in Colma and doesn't allow single-use plastic foodware and only allows compostable foodware. Additional requirements are highlighted below. Free resources and assistance are available to businesses to help with these requirements. Enforcement of these requirements starts October 1, 2022.
ORDINANCE REQUIREMENTS & WHAT YOU NEED TO DO
FREE RESOURCES FOR YOUR BUSINESS
Colma is partnering with the Foodware Aware Program Team (County's Office of Sustainability, Environmental Innovations, ReThink Disposable) to help make this transition easier. Free resources are:

WHAT YOU CAN DO NOW TO PREPARE FOR REQUIREMENTS

Use up your existing stock of single-use disposable foodware-BUT don't purchase any new single-use plastic. Begin to purchase COMPOSTABLE FOODWARE using the COMPOSTABLE FOODWARE GUIDE https://www.smcsustainability.org/food-ware/facilities/
Come to our Foodware Aware Mini Expo at Foster City's Community Center on August 16th 9 AM and 2 PM. Free Event to learn about the new requirements, resources, test out compliant foodware, free refreshments, connect with foodware vendors! RSVP: foodware.eventbrite.com
Join us at weekly virtual sessions to answer your questions, starts in September
RSVP: www.bit.ly/foodfac
Tell your staff about the new requirements!
Tell your staff to put compostable foodware in your organics collection bin (contact Republic Services If you need an organics recycling bin (Republic Services/Sarah Prescott: 415-279-8348)
Contact us with any questions, we can help you and your staff make this transition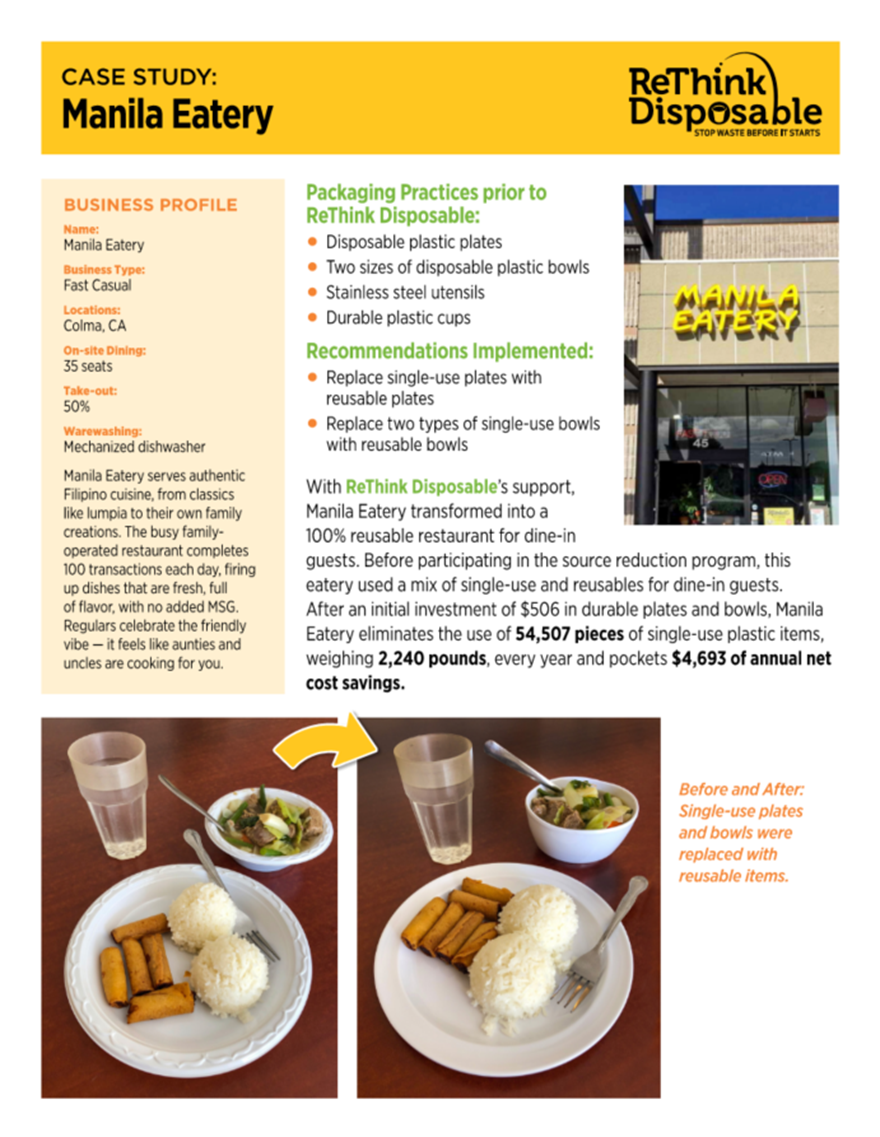 Click below for more information.