TO: All Food Facilities in the Town of Colma
COLMA'S NEW REQUIRMENTS: SINGLE-USE PLASTIC FOODWARE NO LONGER ALLOWED & REQUIRES TRANSITION TO COMPOSTABLE FOODWARE
Dear Restaurant/ Food Facility Owner or Manager,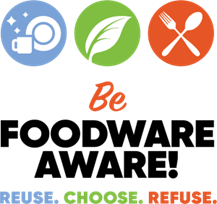 Colma's new ordinance affects all food facilities in Colma and doesn't allow single-use plastic foodware and only allows compostable foodware. Additional requirements are highlighted below. Free resources and assistance are available to businesses to help with these requirements. Enforcement of these requirements began on October 1, 2022.
WHAT YOU NEED TO DO TO COMPLY:

DO NOT purchase or provide any single-use plastic foodware, like forks, knives, straws, take out containers, etc. Instead purchase ONLY COMPOSTABLE FOODWARE using the COMPOSTABLE FOODWARE GUIDE https://www.smcsustainability.org/food-ware/facilities/
Only distribute straws, forks, spoons, knives, condiments etc. UPON REQUEST BY CUSTOMER. This applies to 3rd party food delivery services too.
Only use dispensers that dispense items like straws, forks, and spoons, ONE AT A TIME. Accessories can NOT be bundled.
DO NOT use "compostable" plastics like bioplastics, they are NOT compostable, and are NOT allowed.
Inform your staff about the new requirements!
Dispose o compostable foodware in your organics collection bin (contact Republic Services If you need an organics recycling bin (Republic Services/Sarah Prescott: 415-279-8348)
Contact us with any questions, we can help you and your staff make this transition

FREE RESOURCES FOR YOUR BUSINESS
Colma is partnering with the Foodware Aware Program Team (County's Office of Sustainability, Environmental Innovations, ReThink Disposable) to help make this transition easier. Free resources are:
COMPOSTABLE FOODWARE PURCHASING GUIDE: acceptable disposable and reusable foodware
FREE ASSISTANCE FOR BUSINESSES:  Email foodware@smcgov.org or call 888-442-2666
FREE MATERIALS TO HELP EDUCATE/TRAIN STAFF AND CUSTOMERS about these changes
$300 Available for Businesses to Help Buy Reusables: Available on a first-come, first-served basis!
Join us at weekly virtual sessions to answer your questions! RSVP: www.bit.ly/foodfac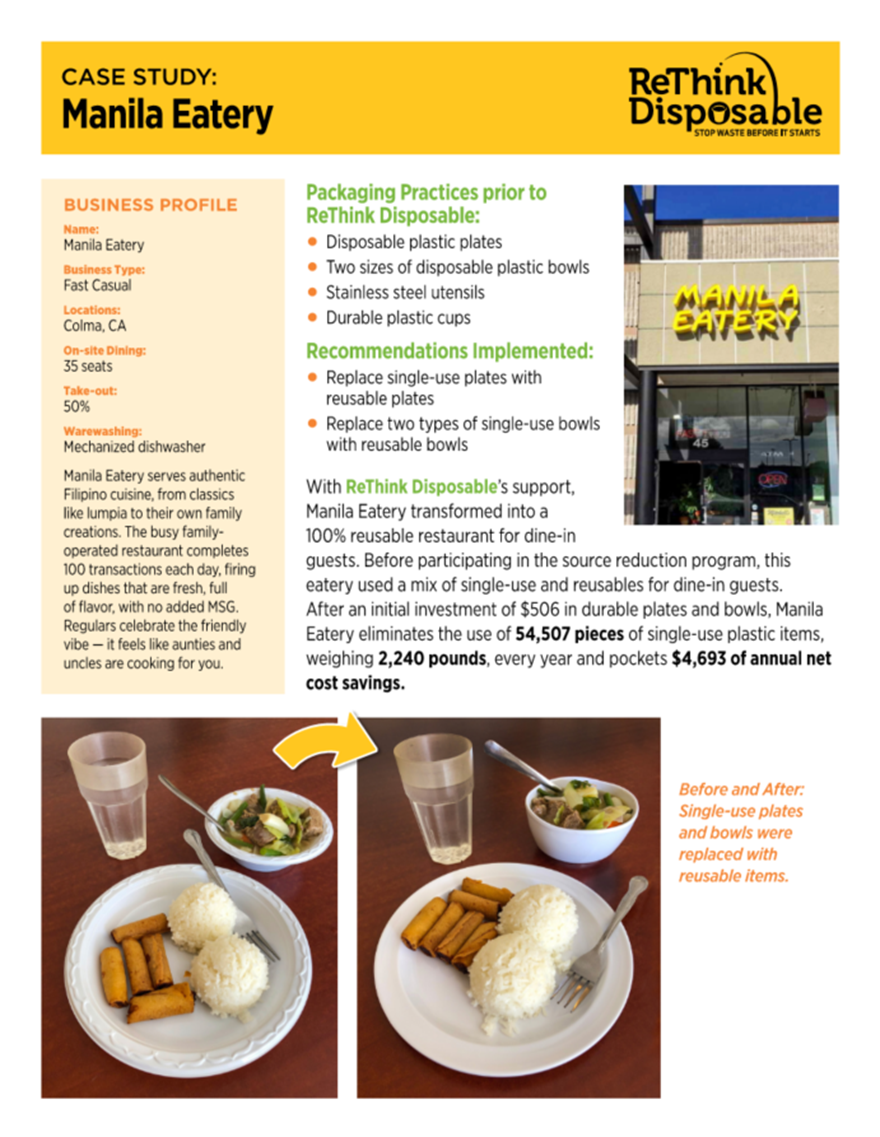 Click below for more information.